How Morilite is Different From Other Memory Supplements 
Memory loss is the inability to remember new events or memories. It also affects an individual's judgment, language, reasoning, and thinking skills. The condition can be age-related memory loss or an unhealthy lifestyle such as drug abuse.
Further, memory loss can be caused by health conditions such as Alzheimer's disease that affect a person's daily functioning. The illness affects individual brain cells due to the abnormal accumulation of proteins in the central nervous system.
Luckily, dietary supplements such as Morilite can prevent cognitive decline since they promote memory and brain health. The advantage of these brain supplements is that they are 100% natural and cannot adversely affect your health.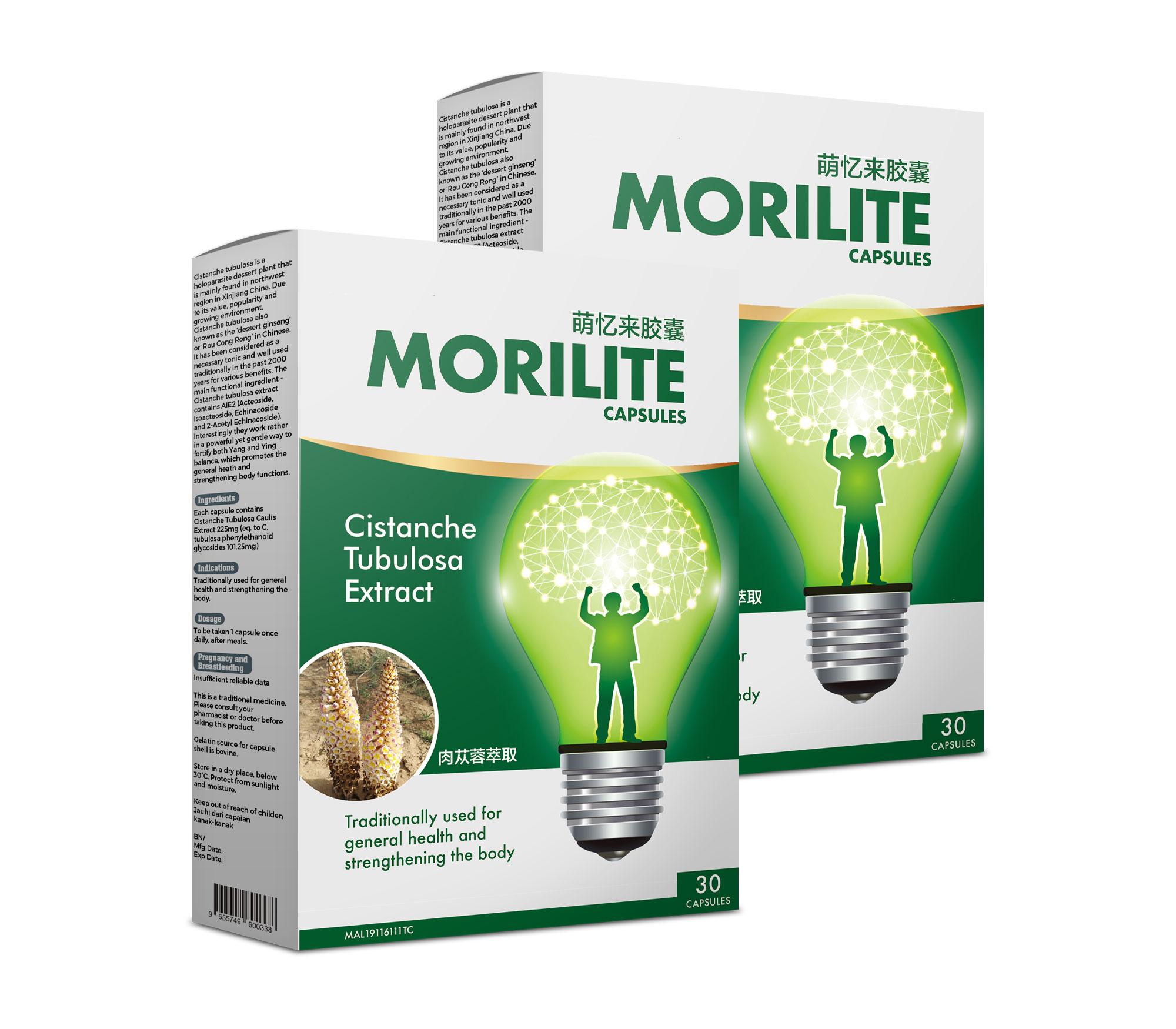 What are Other Types of Brain Health supplements?
There are many natural supplements in the market that positively impact cognitive functions in healthy adults. The products can promote healthy brain functions by boosting mental alertness, creativity, motivation, and memory. They can also prevent cognitive decline caused by age-related factors, helping you maintain brain health past your prime years.
Here are some of the supplements used to improve memory and brain function
Amino acid is a compound based on which protein is commonly known as the building block of life.

Omega 3 fatty acids are essential fats found in fish oil and are rich in eicosapentaenoic acid (EPA) and docosahexaenoic acid (DHA), which play a vital role in improving cognitive performance.

Ginkgo biloba extract is a supplement harvested from a famous ginkgo Biloba tree that is used to boost brain function.

Vitamin E is a fat-soluble nutrient taken by individuals for various health benefits such as reproduction, vision, and enhancing memory.

Caffeine is a stimulant that enhances cognitive abilities and boosts alertness and attention.

Flavonoids are micronutrients that improve brain function in healthy adults.

Ginseng is a herbal supplement that has been used for years by Asians to improve their physical and mental well-being.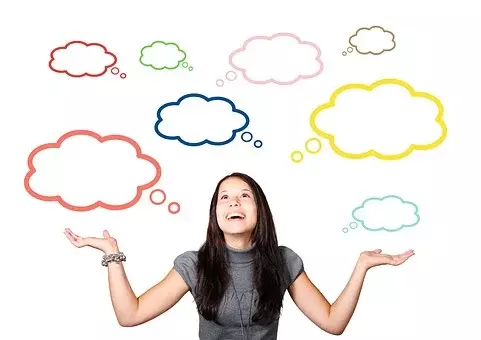 Memory Supplement Comparison
Morilite and Amino Acids
Morilite and amino acids are both supplements used to boost memory in healthy adults. However, research shows that using amino acids as dietary supplements promotes gastrointestinal distress like diarrhea and nausea. These effects are caused by inefficient absorption of the nutrients leading to digestive problems.
Further, other effects have been evaluated sporadically that excess amino acid intake can promote tumor cell growth due to increased ammonia production.
On the other hand, research proves that morilite boosts immune defense, reducing the risk of cancer. It is a potential candidate that has bioactivity properties that can help fight colon cancer. Another study done on mice with gastritis disorders shows that Cistanche tubulosa, the Chinese medicine present in Morilite, revived the growth of lactic acid bacteria in the digestive system.
So, when you compare the side effects of Morilite and amino acid supplements, Morilite has few side effects on intestinal disorders while improving memory. Therefore taking them can offer you cognitive benefits that will enhance your memory functions without posing risk factors.
Morilite and Omega 3 fatty acids
Although the traditional Mediterranean diet, omega-3 fatty acids are essential in improving brain function. It comes with several health risks that can negatively affect your life.
One of the majorly known side effects caused by the excessive intake of this nutrient is that it could lead to increase blood sugar levels for individuals with diabetes. This is because a large dosage of omega-3 acids stimulates glucose production, which elevates blood sugar levels.
Moreover, since omega-3 fatty acid is rich in vitamin A, they can cause toxicity when consumed in high amounts. They can lead to unfavorable short-term effects such as nausea, skin irritation, and dizziness.
In the long term, it might lead to liver damage or even liver failure in worst-case scenarios. Therefore, using Morilite to combat memory decline can save you from all these health risks since it doesn't affect blood sugar levels or any organ in the body.
Morilite vs Ginkgo Biloba Extract
Ginkgo biloba is a tree native to Japan, Korea, and Japan, currently used as a dietary supplement to improve cognitive functions such as memory. Using Ginkgo Biloba extract can lead to stomach upsets, dizziness, headaches, and skin reactions.
In addition, research shows that ginkgo Biloba supplements might also cause excessive bleeding during delivery when taken near that period.
When it comes to Morilite supplements, there are no cases reported of this product causing any bleeding-related side effects.
Morilite and Vitamin E
Even though vitamin E supplements are widely used to prevent cognitive decline and manage people's conditions such as Alzheimer's, the nutrient can lead to several adverse effects when taken in high doses.
For example, a 2014 case study shows that excessive consumption of vitamin supplements in males increases their risk of getting cancer by 17%. Other adverse results associated with vitamin e include; fatigue, general body weakness, skin rash, blurred vision, intestinal cramps, diarrhea, nausea, and headache.
On the other hand, Morilite as a dietary supplement has no evidence of promoting the risk associated with cancer. Therefore, taking them for the long and short term is safe for both men and women.
Morilite and Caffeine
Caffeine is a potent alkaloid found in various plant species such as kola nuts, cocoa beans, tea leaves, and popular coffee beans. Most people take it as a stimulant and as a brain supplement that improves memory.
However, caffeine provides cognitive benefits that are short-lived. So, individuals who have Alzheimer's disease cannot rely on such supplements due to the temporary effects.
Moreover, an overdose of caffeine supplements might cause heart palpitations and tremors, worsening mental conditions such as depression and anxiety. 
Also, studies show that consumption of caffeine increases blood sugar levels by decreasing insulin activity.
Another disadvantage associated with the intake of caffeine supplements is that it can lead to urinary and fecal incontinence. Therefore, taking it while in public might embarrass you due to bowel accidents that may unexpectedly occur.
When caffeine supplements are compared to Morilite supplements, the latter is usually used to cure Alzheimer's disease. This is because it contains potent properties that promote cognitive function by boosting memory and learning abilities.
Furthermore, Morilite supplements don't cause heart palpitations. In fact, it may promote a healthy heart by increasing blood in your body, decreasing the potential risk of cardiovascular diseases.
Morilite and Flavonoids
Flavonoids can be found in vegetables such as kales and contains anti-oxidant properties that may protect the body. Also, the nutrients might impact mammalian cognition since it is taken to improve brain function such as memory.
Besides all these benefits associated with flavonoid supplements, they might cause their users tingling sensations, headaches, and nausea when taken in high amounts. This might make an individual fail to enjoy their journey to regain memory functions.
When it comes to Morilite, it may have fewer adverse effects connected to the digestive system, such as vomiting and nausea. It ensures you get the whole experience of this potent brain booster with bare uncomfortable results.
With that said, depending on your preference, it is up to you to choose a dietary supplement that your body can tolerate. Unlike prescription drugs, herbs are all-natural supplements that enhance memory and offer the best experience.
Morilite and Ginseng
Ginseng, popularly known as Panax ginseng, is a herbal supplement used to protect brain cells from free radicals, boosting memory. It is currently used as a memory pill to prevent health decline that comes with either old age or illnesses.
Unfortunately, when taken in excess, it can lead to severe medical conditions such as renal toxicity, allergy, affective disorder, genital organ bleeding, hypertension, hepatoxicity, and reproductive toxicity. However, more research is needed to prove these cases.
Furthermore, Ginseng supplements may also cause insomnia, headaches, and digestive problems when taken as memory pills.
On the other hand, Cistanche tubulosa, an all-natural herb in Morilite, rarely has any cases related to medical conditions connected to Ginseng.
The adverse effects such as nausea associated with Morilite are only mild and temporary, and not every individual will experience them.
Conclusion
Many people are dealing with memory loss due to lifestyle changes, medical illnesses, or old age in this fast-paced world. These conditions may negatively affect their social life since they tend to get judged, making them avoid public places.
To enhance their memory, they take prescription drugs that harm than good since they contain ingredients that lead to addiction.
Fortunately, taking all-natural memory pills such as Morilite can help you regain healthy brain function without causing any adverse effects. The Chinese have used this herb for a thousand years, proving its magical benefits in supporting brain health.
So, if you have been taking other dietary supplements to prevent such decline that affects your memory, nothing seems to work. Then, it is best to try Morilite and witness the changes it will have in your brain function.
However, ensure to purchase Cistanche tubulosa products from such a reputable seller that has quality and safe dietary supplements that are safe to consume.
Finally, it is essential to understand that each body reacts differently to dietary supplements. Therefore, your experience might differ from another person's results; hence not best to compare. The herbal supplements might also work faster for an individual depending on factors such as age, weight, and tolerance.
References
https://pubmed.ncbi.nlm.nih.gov/22562327/
https://pubmed.ncbi.nlm.nih.gov/22562327/
https://ods.od.nih.gov/factsheets/VitaminA-HealthProfessional/
https://pubmed.ncbi.nlm.nih.gov/2707115/
https://www.researchgate.net/publication/317989413_The_Antidepressant_and_Cognitive_Improvement_Activities_of_the_Traditional_Chinese_Herb_Cistanche
https://www.ncbi.nlm.nih.gov/pmc/articles/PMC5028387/
https://www.ncbi.nlm.nih.gov/pmc/articles/PMC8294959/
https://www.researchgate.net/publication/317770675_Cistanche_tubulosa_induces_reactive_oxygen_species-mediated_apoptosis_of_primary_and_metastatic_human_colon_cancer_cells
https://www.ncbi.nlm.nih.gov/pmc/articles/PMC4452531/
https://www.ncbi.nlm.nih.gov/pmc/articles/PMC7071459/
https://www.researchgate.net/publication/338901804_Bioactive_metabolites_and_pharmacology_of_Cistanche_tubulosa-_A_review
https://www.ncbi.nlm.nih.gov/pmc/articles/PMC6544578/
Have anything in mind?
Leave a Comment!