Tongkat Ali And Cistanche Tubulosa Which Is Better?
Several herbal remedies exist for conditions like fever, bacterial infections, and erectile dysfunction. The herbs Tongkat Ali and Cistanche tubulosa are examples of these.
Tongkat Ali, an old Asian remedy, has been thought of as the best way to boost a man's libido for a long time. People who believe in traditional medicine also use this plant to treat a wide range of other illnesses and symptoms. Cistanche tubulosa is less well-known because it has not received the same publicity as its more famous cousin, Tongkat Ali. 
While both herbs have similar healing properties, they differ as each has unique advantages. Read on as we explain Tongkat Ali and Cistanche Tubulosa, how they work, and most importantly, which is better.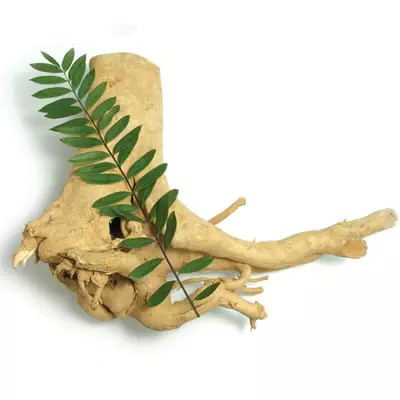 Tongkat Ali, also known as Eurycoma Longifolia, is a small tree or shrub found naturally only in Southeast Asia. The plant is possibly native to Indonesia, Malaysia, and Vietnam. But it is possible to find this plant in certain parts of Thailand, Myanmar, Cambodia, and many other regions.
Due to its aphrodisiacal properties, Tongkat Ali is also known as "Ali's walking stick." Some say that the plant's long, twisted roots are the "stick" in question because they are said to be good for your health. People often call Tongkat Ali Malaysian ginseng, Long Jack, or Ali's Umbrella.
As it turns out, three other plant species are also known as "Tongkat Ali." Their scientific names are Polyalthia bullata, Entomophthora apiculata, and Goniothalamus.
What does tongkat ali do?
Potential Health Benefits of Tongkat Ali
Depending on the circumstances, Tongkat Ali may be helpful for your health. The following sections are examples of some of these circumstances:
Fertility and sexual performance in men
Studies suggest that Tongkat Ali may be able to make men more fertile and healthy. A 2016 article looked at the effects seen in animals and people and found them promising, claiming that they may have aphrodisiac properties. Tongkat Ali may be causing an increase in testosterone and a surge in dopamine. The studies showed:
Improved sperm quality, quantity, viability, and mobility

Raised levels of the male hormone testosterone

Improved erections and sex ability
Help for exertion
Athletes may occasionally use ergogenic aids to improve their performance. One 2016 review suggests that Tongkat Ali has the potential to be used as an ergogenic aid because of its ability to reduce stress and increase testosterone levels. 
Researchers concluded that they could control E. coli with high doses and long-term supplementation. Speaking of which, there may be an advantage to using e. Longifolia regarding stamina and endurance.
In 2014, a reliable source conducted a pilot study on physically active people aged 57 to 72. Those who took E supplements for 12 weeks—a 5-week course of Tongkat Ali extract—saw improvements in their muscle strength and testosterone levels.
Prevention of fractures and preservation of bone mass
A 2018 report by a trusted source analyzed the available data in rats with osteoporosis using Tongkat Ali. Ultimately, Tongkat Ali appeared not as effective as other common Malaysian herbs. The review, on the other hand, suggests that you can use it in the future to reduce the loss of bone mass.
Assessed Stress Hormones
A study conducted measured the level of stress hormone in 63 people taking Tongkat Ali extract or a placebo for four weeks in a study published in the Journal of the International Society of Sports Nutrition.
Stress Hormone Cortisol
People who took the extract reported significantly less anger, tension, and confusion than those who did not. The levels of testosterone rose while those of the stress hormone cortisol fell. They concluded that Tongkat Ali has the potential to treat modern-day stress, insomnia, and exercise.
The combination of Tongkat Ali and multivitamins in healthy people made them feel stronger and happier overall. There was also a drop in participants' blood glucose levels, which may have helped them feel better.
Cancer
Tongkat Ali has anti-cancer properties. These compounds are toxic to lung and cervical cancer cells. A review in 2018 found that Tongkat Ali contained 16 different active elements. Isolates of e. Longifolia derived from various plant parts exhibited promising anti-cancer properties.
According to another laboratory study, quassinoids from E. coli have anti-cancer properties. E. Longifolia kills human prostate cancer cells. However, the Endocrine Society discourages testosterone treatment in prostate cancer, so the herb should not be used in this context.
Anti-inflammatory and antimicrobial properties
Some reputable studies suggest that among the bacteria that e. Longifolia is effective against are E. coli and Salmonella typhi.
Also, Tongkat Ali extracts from the plant have demonstrated anti-inflammatory and antioxidant properties in vitro.
Possible dosage and side effects of Tongkat Ali
There are no adverse effects of note in the limited human studies of Tongkat Ali. We found a daily dose of 300 mg of Tongkat Ali extracts similarly risk-free to a placebo. Although research has not been conducted on this, other studies have found that adults can safely consume up to 1.2 grams of Tongkat Ali extract daily. Furthermore, the supplement's long-term safety has not been studied, so it is currently unknown.
Furthermore, a study of 100 Malaysian Tongkat Ali supplements found that 26% contained mercury levels above the safety threshold. Abnormal mood states, memory loss, and impaired motor skills are all symptoms of mercury poisoning, which can occur from ingesting too much of the metal.
Additionally, there has been no study of Tongkat Ali's effects on children or pregnant or breastfeeding women. Therefore, whether the treatment poses any risks to these groups is questionable.
Cistanche tubulosa
There are 22 known species of the perennial herb genus Cistanche. The warm deserts of northwest China, Mongolia, Iran, and India are where these plants come from. Cistache is a parasitic herb that attaches itself to plants' roots that fix sand to steal water and nutrients from those plants. It doesn't have chlorophyll and doesn't make its food, meaning it can steal water and nutrients from other plants. 
Cistanche can only grow to its full potential in very harsh places, like those with an arid climate, poor soil, a lot of sunlight, significant temperature differences, and less than 250mm of rain per year. Cistanche is a wild species that could go extinct because of how hard it is to grow and how often it is used in Rou Cong-Rong, which is traditional Chinese medicine.
Cistanche is one of the most widely used tonics in Traditional Chinese Medicine. It is also referred to as the "Ginseng of the Deserts" due to its wide range of positive effects on one's health. Cistanche is becoming an increasingly popular herbal remedy all over the world, particularly in the treatment of urinary problems, to increase one's testosterone levels, and to assist in the treatment of neurodegenerative diseases such as Alzheimer's disease.
Cistanche tubulosa is a popular herbal supplement that has improved several health markers, such as testosterone levels, sexual performance, strength, energy, immunity, cognition, impotence, and regular bowel movements.
The lowest effective dose of 100 mg of Echinacoside is a natural phenylethanoid glycoside with many active ingredients like polysaccharides, glycosides, alkamides, and flavonoids. One of the bioactive compounds in Cistanche Tubulosa is thought to stimulate growth hormone secretion by activating the Ghrelin receptor. 
What does cistanche tubulosa do?
Potential health benefits of Cistanche tubulosa
The benefits mentioned below of Cistanche tubulosa are enhanced by the presence of a bioactive compound called acetonide, which contributes significantly to Cistanche Tubulosa's health benefits and is present in Cistanche in a 20-milligram dose.
Improves male libido
If you want to increase your testosterone without taking drugs, you might consider trying Cistanche tubulosa. This technique has been used in Asia since the 10th century to achieve the same result. The other benefits listed below stem primarily from increased (free) testosterone in studies and many anecdotal reports, and Cistanche tubulosa promotes normal testosterone levels in the body.
Superiority in Muscularity
The positive effects of Cistanche Tubulosa on testosterone can help you get stronger faster. In the long run, it can help your body look better by promoting muscle growth and reducing fat deposits. Strength gains and physique improvements are both aided by Cistanche tubulosa.
Energy and Mood
Cistanche tubulosa may help you keep your energy up and keep going strong if you take it daily. Taking the supplement might make you feel more energized and driven to achieve your goals.
Cistanche tubulosa has been shown to improve the mood of its users. This is wonderful, as a general improvement in one's health makes for better days. Progress is the point of living, and better days mean more progress.
Cognitive Capabilities
Memory and other mental processes can be helped by Cistanche Tubulosa, which is suitable for cognitive function. Some people, like students, workers, or the elderly, may benefit more than others. I think cognitive skills are essential because I like to learn new things quickly and enjoy learning new things daily.
Focus and Memory
It also improves concentration and recall, adding to the increasing body of evidence that the benefits of Cistanche affect everything. Focus and memory aid in Cistanche is primarily provided by the exact mechanisms discussed in the preceding section on emotional health. Cistanche aids in neural communication by increasing the production of neurotransmitters which is critical for maintaining a functional nervous system.
According to the study, regular Cistanche users had significantly better and faster recall than control groups. Benefits from Cistanche tubulosa were stable throughout testing, without the jarring spikes and dips taxing the body. Proof of Cistanche's efficacy and practicality is that its users were able to stop taking the drug abruptly.
Possible dosage and side effects of Cistanche tubulosa
There shouldn't be any adverse reactions to herbal supplements like Cistanche tubulosa.
Scientists say it is safe for people to eat, especially if bought from a reputable store.
Taking a large dose, however, can cause unpleasant side effects, such as stomach pain. If you take Cistanche precisely as prescribed, you shouldn't have any problems.
Differentiating quality extract from non-quality extract: key points to look out for?
Safety
Following the dosage instructions on a high-quality Cistanche Tubulosa supplement has been shown in recent studies to be safe for human consumption.
However, while Tongkat Ali shows promise as a herbal remedy for several conditions, as we have seen, the evidence for its safety and efficacy is still limited.
Effect on testosterone
There is evidence that taking Cistanche Tubulosa supplements can increase levels of free testosterone in the body. It has received a lot of praise as an effective natural testosterone booster,
Tongkat Ali has been shown to improve sperm quality and sperm count in men. There will be more semen produced, more sperm produced, more sperm that survive, and more sperm that can move around. The drug's users are more likely to have increased testosterone production, improved erectile function, and enhanced sexual performance.
Side effects
Cistanche tubulosa appears safe for healthy adults, with no adverse effects observed or reported. Stomach pain may occur if you take too much, which is not recommended. Keep to the suggested serving size and only purchase premium supplements from reputable manufacturers.
Tongkat Ali, however, may lower blood sugar levels. In high enough doses, it may also trigger severe insomnia. Other common adverse reactions include insomnia, irritability, and restlessness.
Ideal Dosage
Depending on the supplements you're taking and the effects you want to see, a Cistanche Tubulosa extract dose of 100 mg to 500 mg may be ideal. A high-quality Cistanche supplement should be taken in a single daily dose of one 200mg tablet.
Tongkat Ali is most effective when taken in doses of 25 milligrams (mg) every two to three days, 200 milligrams (mg) once daily, or 400 milligrams (mg) every other day.
Benefits
Cistanche tubulosa is known to increase testosterone levels, improve sexual performance, increase strength and energy, enhance cognition (memory), and strengthen the immune system. Additionally, it may help with bowel regularity.
Tongkat Ali is rumored to be able to treat a variety of medical conditions, including sexual dysfunction, anxiety, intestinal worms, diarrhea, aging, lumbago, indigestion, leukemia, aches and pains, itching, dysentery, constipation, malaria, exercise recovery, fever, diabetes, cancer, jaundice, high blood pressure, syphilis, and osteoporosis.
Tongkat Ali Vs Cistanche Tubulosa – Which is better?
We believe Cistanche to be better because you can use it in a wide variety of stacks, which is one of the reasons we adore it so much. Besides, more subtle calming and mood-boosting effects will result from this unique ingredient.
However, for some users, Tongkat Ali can improve energy and libido, restore hormonal balance (testosterone/cortisol levels), and boost weight loss and sports performance. Meanwhile, cistanche tubulosa provides a user with unique gut health effects; the consequences will be more substantial if you mix it with other ingredients, like epicor (food fermentation ingredient), available yeast, or immune.
This should help improve the gut-brain connection even further, which has been shown to have beneficial effects on immune health, mental health, and cognitive performance.
Many experienced users say that the effects of Cistanche tubulosa take much longer to show up than those of Tongkat Ali. On the other hand, Cistanche tubulosa may be a more desirable supplement for a few people to take on a long-term basis. Having said that, if you're under ongoing medication, it is best to consult an expert before consuming them in tandem.
Bottomline
Although natural testosterone boosters are increasingly popular in the health and fitness industry, Cistanche tubulosa is one of the few that work. It benefits the user's overall physique, strength, energy, mood, and cognition while enhancing testosterone levels.
Early results of a few studies suggest that Tongkat Ali can raise low levels of testosterone, reduce anxiety, and improve body composition. However, the effects of Tongkat Ali are not quite as noticeable as those of Cistanche Tubulosa, making Cistanche Tubulosa a better choice for some, especially in the long run. Before taking either Tongkat Ali or Cistanche Tubulosa, be sure to consult your doctor. In the end, introducing new supplements to your diet can lead to unfavorable results. A healthcare provider can suggest their application of use, coupled with doses and ongoing medication hindrances.
Have anything in mind?
Leave a Comment!