PREMATURE AGEING AFFECTS YOUR BRAIN
PREMATURE AGEING AFFECTS YOUR BRAIN
8 SIGNS OF PREMATURE AGEING AFFECTING YOUR BRAIN
8 SIGNS OF PREMATURE AGEING AFFECTING YOUR BRAIN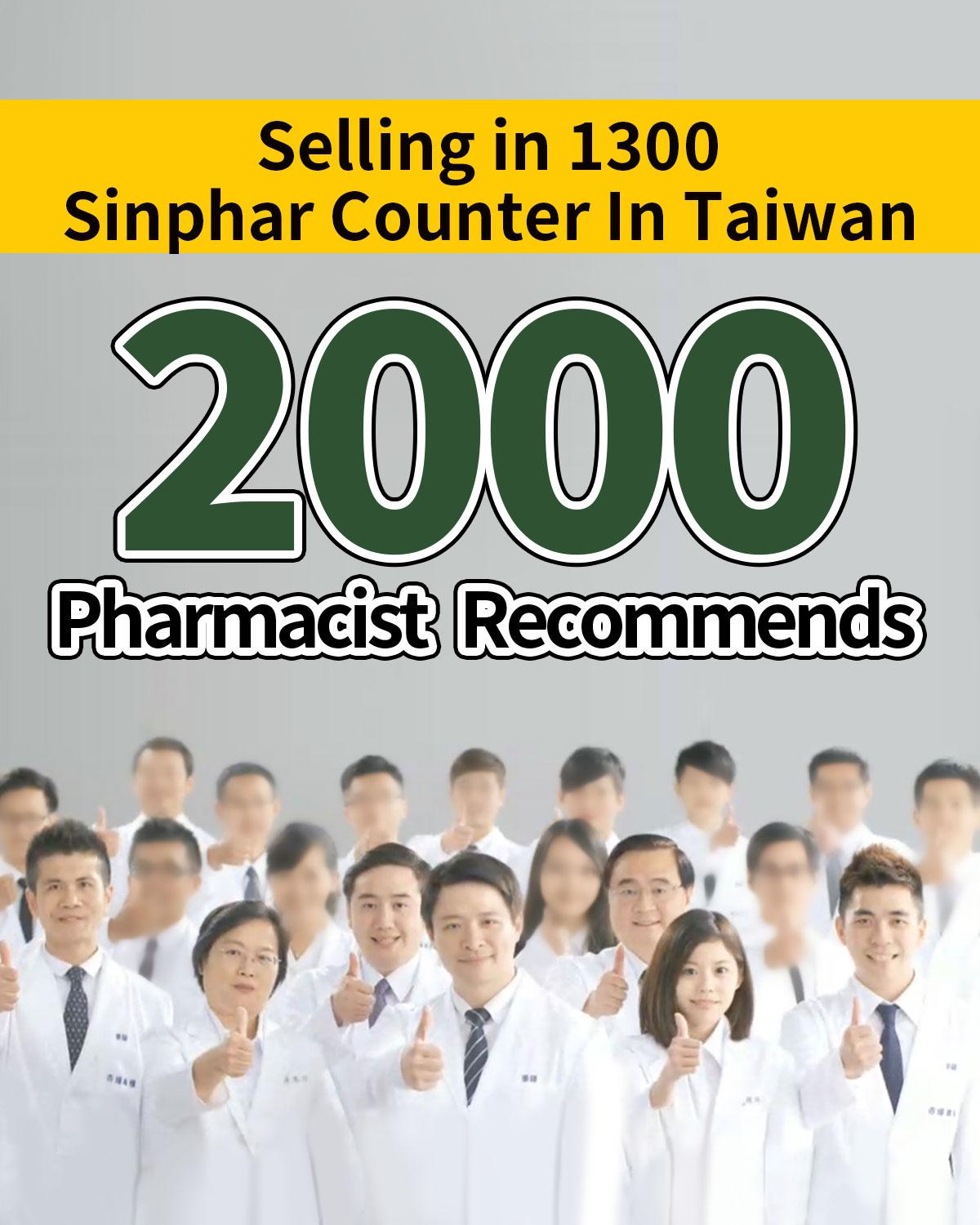 Best Selling Brain Health Supplement In Taiwan
★★★★★
"I have been a pharmacist for the past 16 years and am very interested in the science of supplements and brain health. I have heard extensive positive feedback from customers taking this product. Only a few supplements have the ability to enhance memory and cognitive function, and this product is one of them."
— Jenny Chang, Pharmacists
In just a few short years, our natural health product has become one of the most popular items selling in 1300 pharmacy counters in Taiwan and recommended by over 2000 pharmacists.
What makes our natural health product so special? We believe the combination of high-quality ingredients, reasonable price, and attentive customer service has allowed us to win the trust of customers and healthcare professionals alike.
Our natural health product is manufactured in a GMP-approved facility. Memoregain® AIE2 complies with the Good Agricultural Practice Code (GAP) and Organic Farm practice.  We are also proud to have 36 patents in 16 countries with 9 SCI publications. With so much to offer, it's no wonder our natural health product has become one of the best-selling items in pharmacies across Taiwan.
Trusted by World-Wide Professionals
Memoregain® AIE2 Cistanche tubulosa extract TLCT-Plus, is a patented raw material used to improve cognitive function, increase neurotransmitters, enhance memory, and slow the deterioration of brain cells that cause dementia, slow the occurrence of brain degeneration, and promote the effect of nerve growth factors.
The Patent ingredient Memoregain® AIE2 has passed 413 tests with over thousands of human clinical trials. In addition, Memoregain® AIE2 has 36 patents in 16 countries with 9 SCI publications.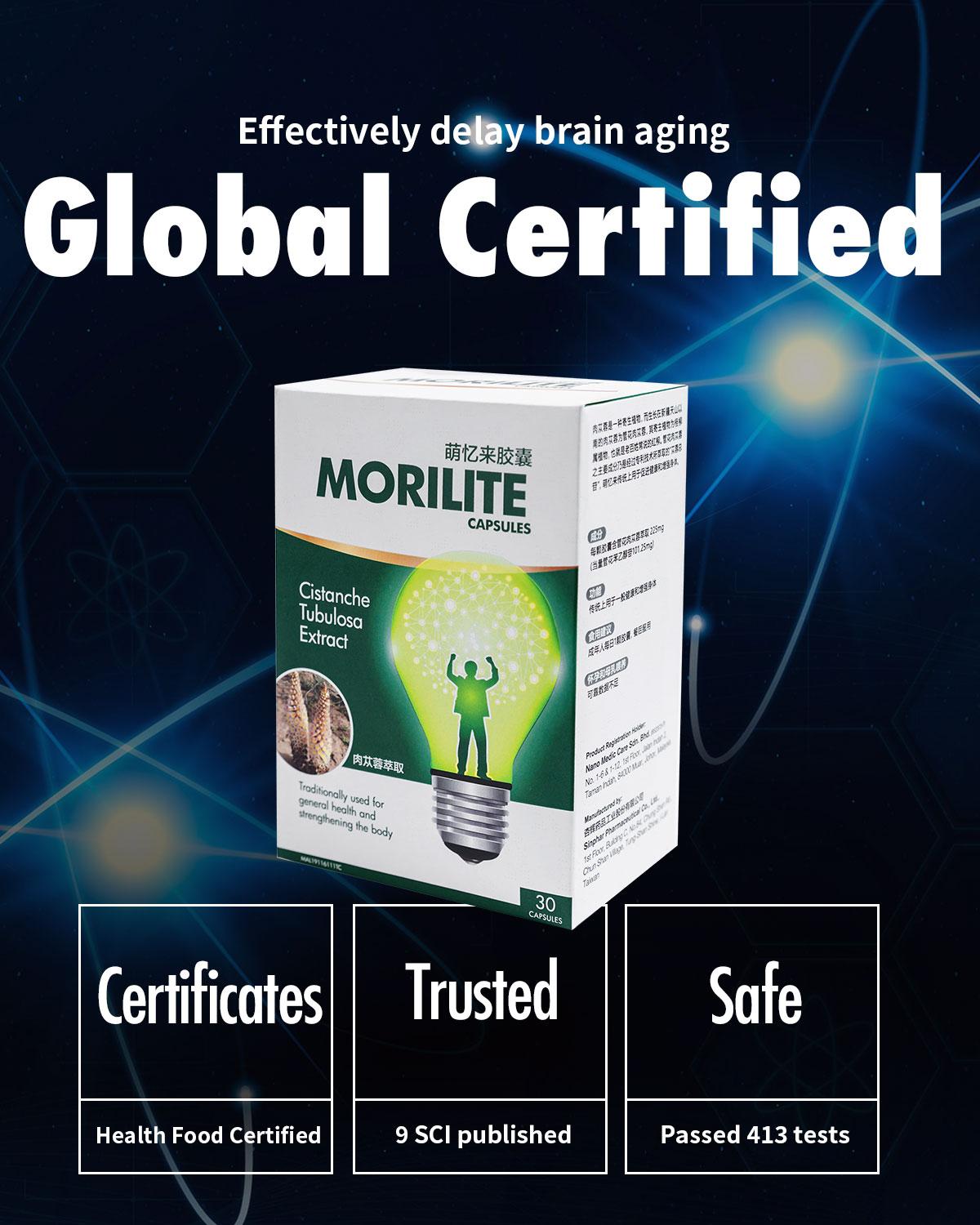 Using The Same Patented Ingredient Memoregain® AIE2 Cistanche Tubulosa Extract TLCT-Plus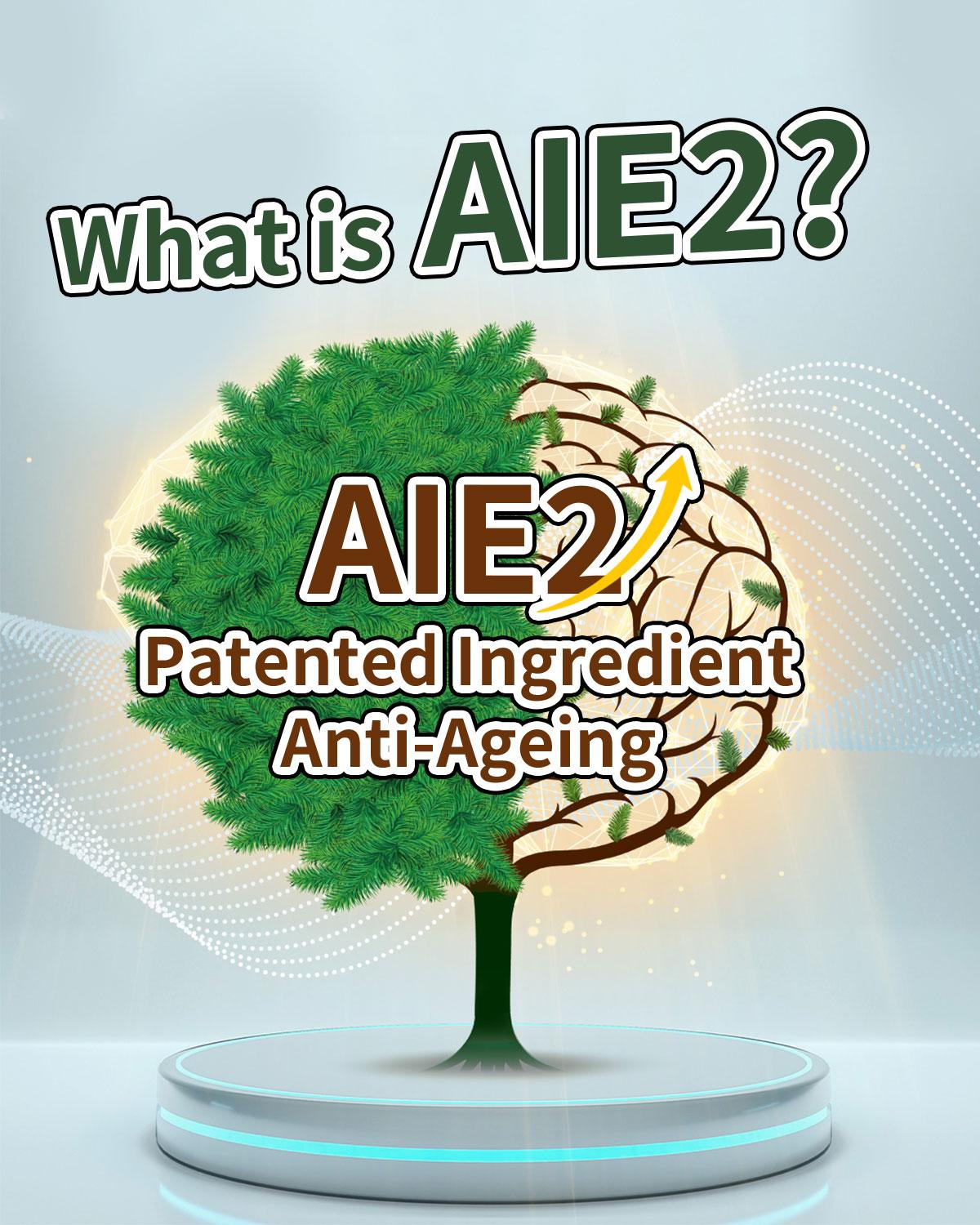 What is Memoregain® AIE2
Memoregain® AIE2 Cistanche tubulosa extract TLCT-Plus, is a patented raw material used to:

Improve 

cognitive function, 

Increase 

neurotransmitters 

Enhance 

memory

Slow 

the deterioration of brain cells which cause dementia

Slow 

the occurrence of brain degeneration

Promote 

the effect of nerve growth factor
TLCT-Plus contains a proprietary, standardized extract of Cistanche Tubulosa, unlike other products available online. 
Standardization is an expensive process, yielding a consistently high-quality herb powder that effectively supports healthy brain and nerve function.
Tested By 3000 Human Clinical Study
Pioneering Herbal Nutrition
Chien-Liang Chao, Hsin-Wen Huang,Hsin-Fan Chao, Shuen-Wen Yu, Muh-Hwan Su, Chao-Jih Wang and Hang-Ching Lin of Sinphar Pharmaceutical participated in the pioneering research study "Inhibition of Amyloid Beta Aggregation and Deposition of Cistanche tubulosa Aqueous Extract" to determine if Cistanche Tubulosa had an effect in slowing down brain cell deterioration in Alzheimer's Disease patients.
A rat study concluded that the Cistanche Tubulosa extract called Memoregain® AIE2 contains 3 compounds that can contribute to slowing brain cell deterioration in Alzheimer's patients.
Memoregain® AIE2 was found to inhibit the production of amyloid B peptide, a chemical produced in the brains of Alzheimer's Disease patients and increase the level of acetylcholine neurotransmitters.
This caused an attenuation in the progression of Alzheimer's Disease in the rat subjects. In an inhibitory avoidance test with rat subjects, rats treated with 100 and 200 mg/kg of Memoregain® AIE2after receiving intravenous amyloid b peptide responded 60-75% faster to a stimulus than rats given a vehicle substance.
These laboratory tests prove that Memoregain® AIE2 can be effective in preventing the effects of degenerative brain diseases.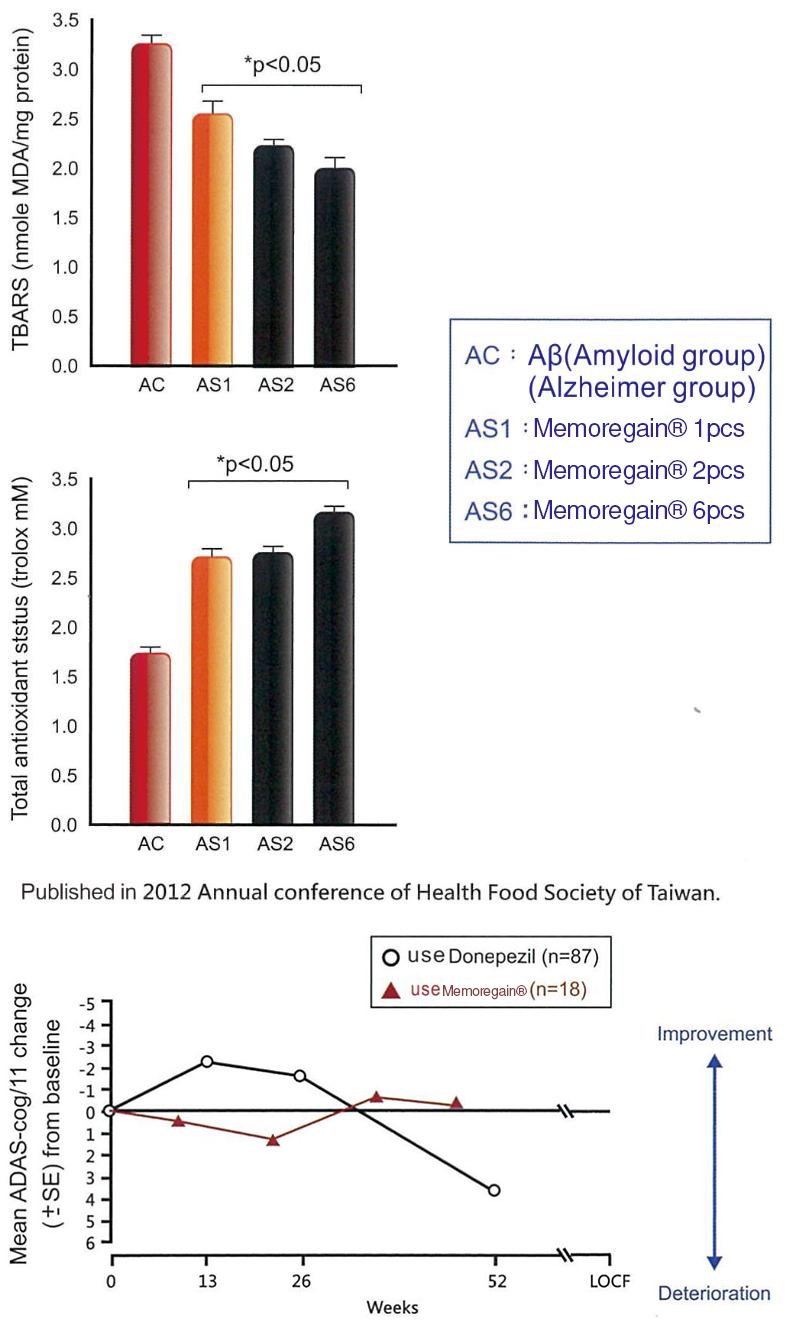 "We do not know the true value of our moments until they have undergone the test of memory."
- Georges Duhamel
Chinese Video Testimonials
Evon
Malaysia
Kgyeo
Malaysia
Joyee
Malaysia
Winnie
Malaysia
Ms Wong*
Malaysia
Lyn
Malaysia
Steph*
Malaysia
Pei Kung
Malaysia
Malay/English Video Testimonials
Lilly
Malaysia
Farah
Malaysia
Nur Azlinda
Malaysia
Alanissyafiqaa
Malaysia
Lee Kah Yan
Malaysia
Yuet Meng
Malaysia
36 Patents Grated In 16 Countries 9 SCI Publication
The Pioneering Product — Morilite

FREQUENTLY ASKED QUESTIONS
Who should take Morilite?

MORILITE is suitable for the individuals (young or elderly) whom experiencing forgetfulness or if you required intensive mental efforts, multitasking individuals, stressful job or high school/university students sitting for important examinations.


How should Morilite be taken?

For new user, you may take 2 capsules of MORILITE in the morning on the first month to experience a faster effect. Second months onwards, you may continue with one capsule once a day in the morning.


Can Alzheimer's Disease (AD) or Dementia patients take Morilite?

According to a clinical study published at American Journal of Alzheimer's Disease and Other Dementias https://journals.sagepub.com/doi/pdf/10.1177/1533317513488907, Alzheimer or Dementia patient, data has shown improved overall conditions by taking extract of Cistanche Tubulosa from Tianlife Technology.


Can Morilite be taken by children?

Yes, Morilite is suitable for children 12 years old and up.


Can Morilite cause "heatiness"?

No, Morilite works in a powerful yet gentle way to fortify both Yang and Ying balance, which promotes kidney health.


Can I take Morilite at night?

It is not recommended to take Morilite in the evening time because Morilite helps you stay alert throughout the day.


How fast do I expect to feel the effect of Morilite?

We have received feedback that one will start to feel more alert and energetic due to improved blood circulation as fast as within the first week after starting to take MORILITE.


How long should I take Morilite?

You may take Morilite as long as you need it. There are no long-term related side effects.


Yes, Morilite is registered and approved by the Ministry of Health Malaysia as Traditional Medicine with the registration no MAL19116111TC under the National Pharmaceutical Control Bureau.


Is MORILITE equivalent to MEMORY GAIN?

Yes, in Taiwan, it is the marketed under the brand name Memoregain®. In Malaysia, we are importing and marketing it under the brand name "MORILITE" from the same manufacturer with the same active ingredient Cistanche Tubulosa extract.